3D flooring, a completely new and extremely attractive decoration material for floor design, can decorate the interior, bring entertainment for children and adults, and add a unique design to commercial or residential premises. 3D floor tiles are simple installation and maintenance, it is safe and environmentally friendly, it give your property an amazing look as suggested by many buyers agency Melbourne.
You should see: All Secrets on 3D Flooring and 3D Floor Art Designs – How to get 3D epoxy flooring in your bathroom – Your Full Guide to Interactive Floor Projection systems Technology
The most popular 3D tiles allow the owners of entertainment establishments and homeowners to create the most original interior design for their rooms.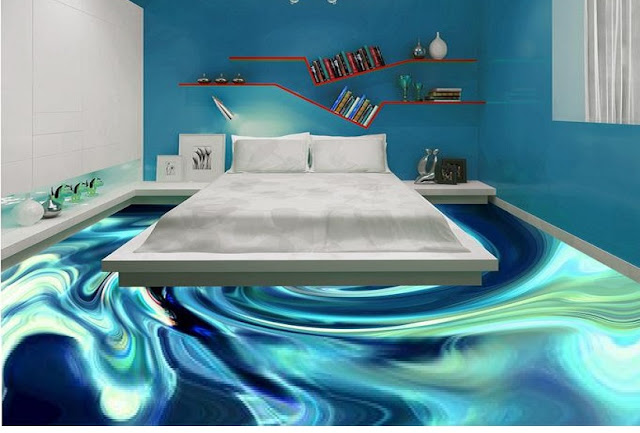 You also may be interested in reading: 5 steps to install 3D epoxy flooring with your own hands
3D flooring art for bathrooms 2017

Here we'll focus on; the advantages of 3D flooring tiles, 3D tile floor prices, 3D floor tile designs, 3D bathroom floor tiles, 3D floor tiles for bedrooms, and 3D floor tiles for living room.
1- The advantages of 3D flooring tiles:
1- 4 mm thickness.
2- Truly lifelike image with various effects on the surface.
3- Non-slip and non-marking top layer.
4- Durability.
5- Impact resistance.
6- Heat resistance (up to 200 ⁰C).
7- Resistance to ultraviolet.
8- Waterproof.
9- Increased durability.
10- Ease of installation using conventional cement.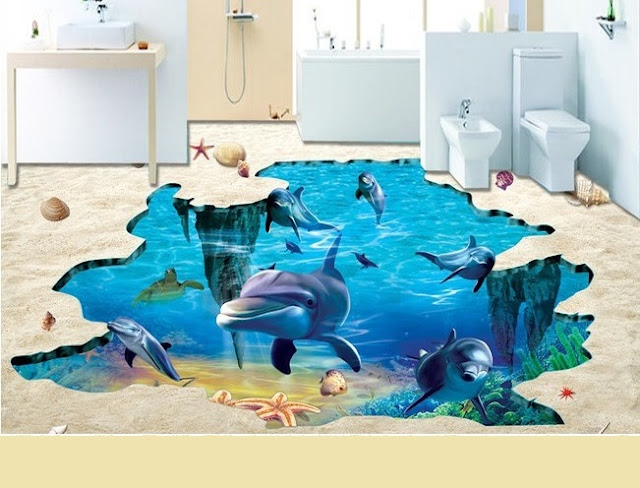 2- How much does it cost?:
The 3D floor tiles prices depend on the different choices of tiles designs, but the general price level ranges from $40 to $60 per Square Meter.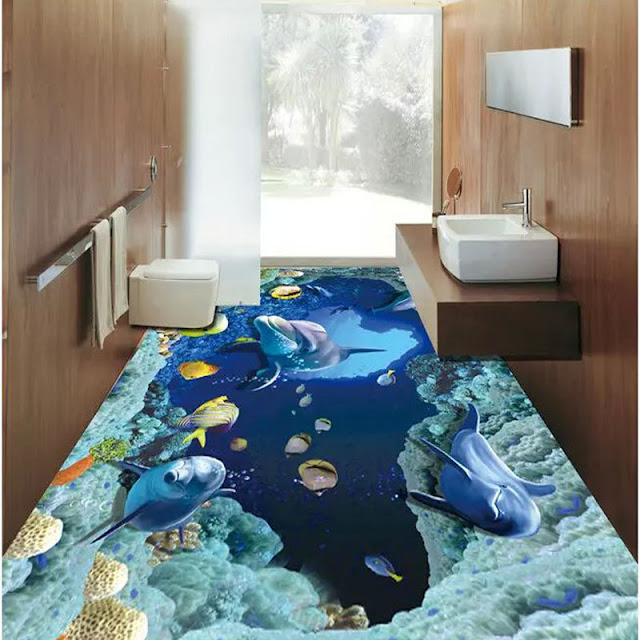 2- 3D floor tiles designs:
The basis of the finishing material, which has the effect of 3D graphics, is micro-technology. This is – a unique combination of carboxylic film and tiles, thanks to which it is possible to achieve the effect of a three-dimensional image. Surface – elastic and durable. The liquid component of the same diluted multicolored or self-colored dyes lies inside.
A wide range allows you to select a type of 3D tiles, which is perfect for the stylish design of your interior, transforming the floor into a water surface, flowering glade, pebbly beach, or a magnificent carpet. Often the images created from 3D tiles are dominating the entire room.
3D bathroom floor tiles: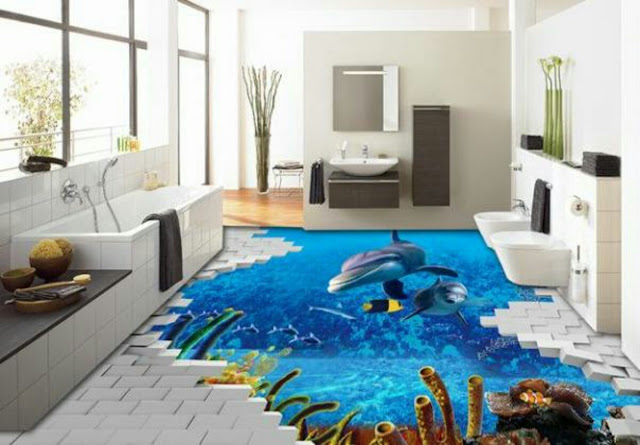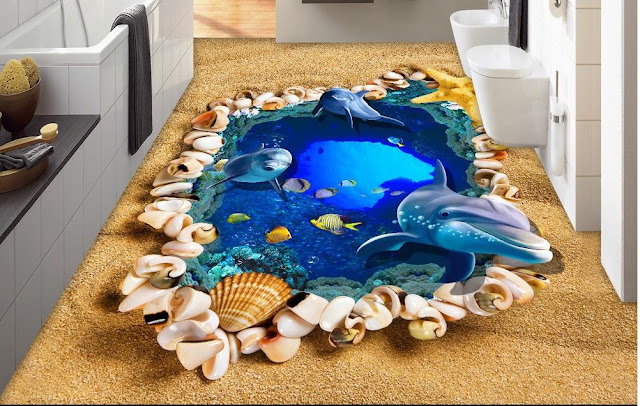 3D bathroom tiles can turn your bathroom into a totally new world of amazing landscapes, providing a new look at the space of a bathroom.
The more high-quality and sophisticated effect is achieved by the use of the shape and depth of the image, creating a parallel reality.
3D floor tiles for bedroom: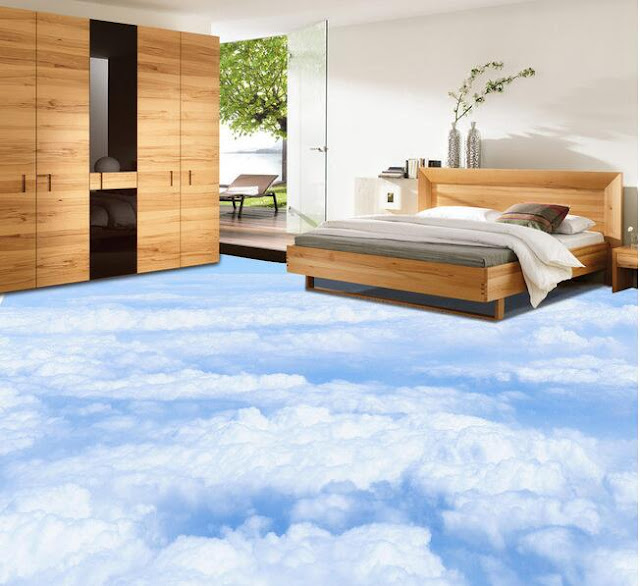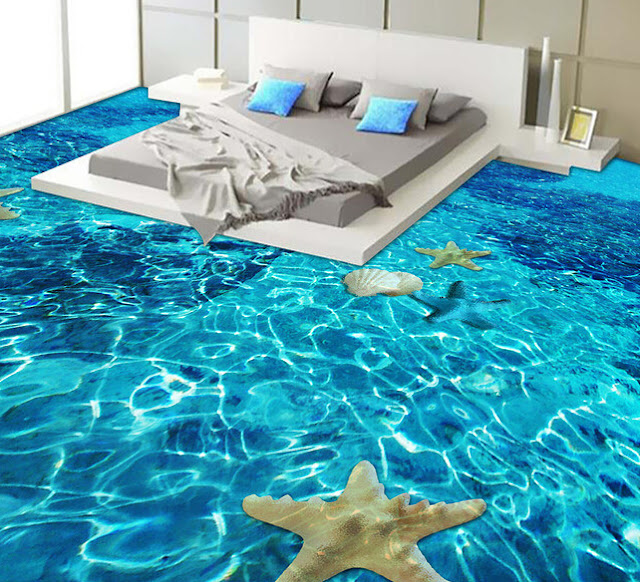 The flooring in the bedroom is designed not only to give comfort in the evenings and create an atmosphere but bring some comfort after waking.
In recent years there has been a steady trend towards 3D effects in interior design, you can transform a room into a fairy-tale forest or the ocean depths, the floor made into a seabed or forest clearing, and introduce a ceiling of starry or sunny clear sky.
3D floor tiles for living room: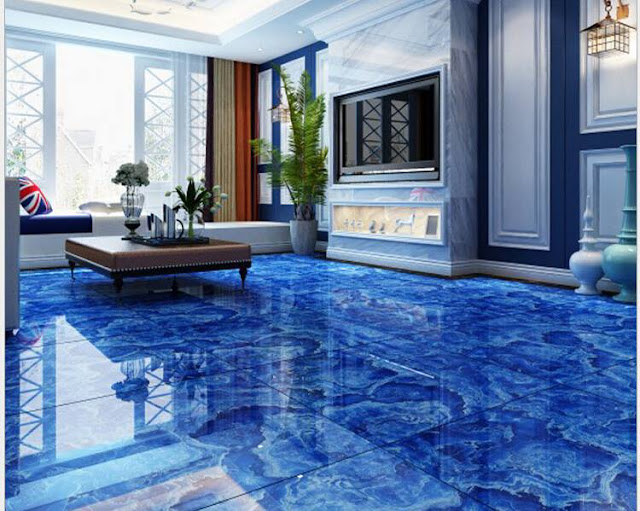 Using 3D floor tiles design for living rooms has become very popular, thanks to its variety of textures and colors. The tiles can be used in any style of living in a beautiful carpet, visually expand, or zoning room.
Live tiles in the design of the living room will add originality and singularity to any living room decor. The tiles for the living room are convenient to divide, and organizing the room into zones, for example; a place to relax, an area for the bar, etc.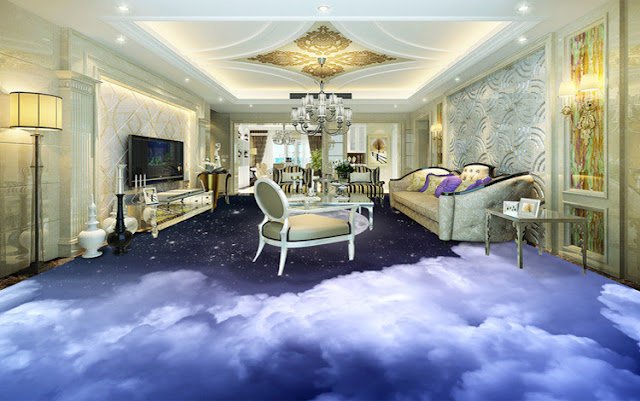 Care must be taken to apply 3D materials in the design of living space, since they are already home furnishings, creating volume and presence.

Recommendation! To make out living room 3D materials, it better be only in a particular area of the wall. With this technique, the monotony of the vertical surface will shatter, and the room will be converted into an ultra-modern and urban style.
ٍSome designs: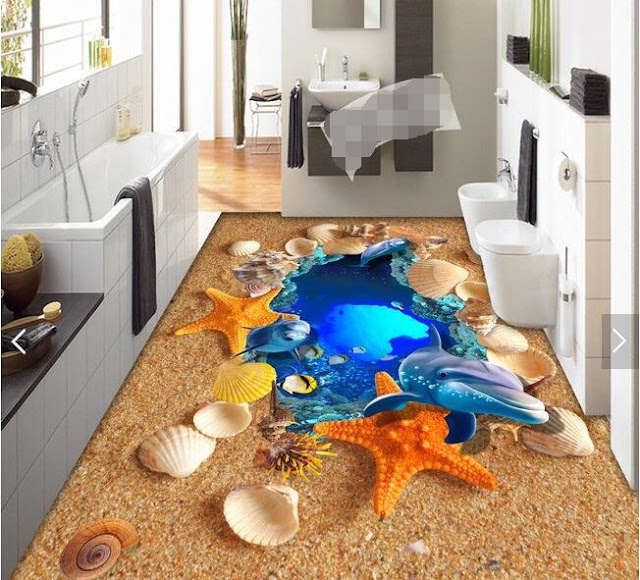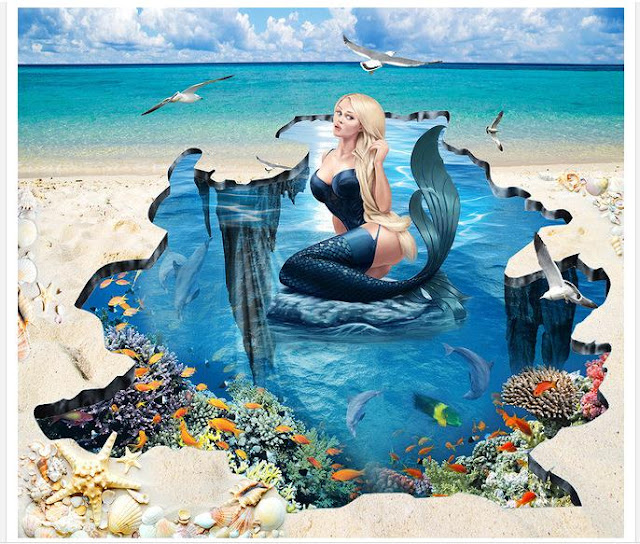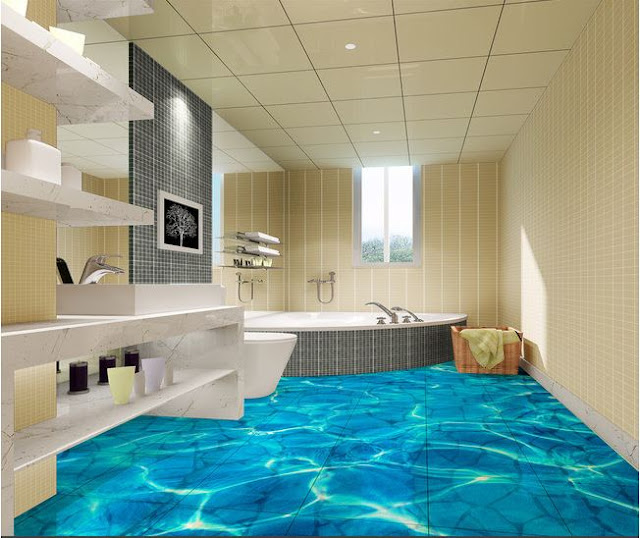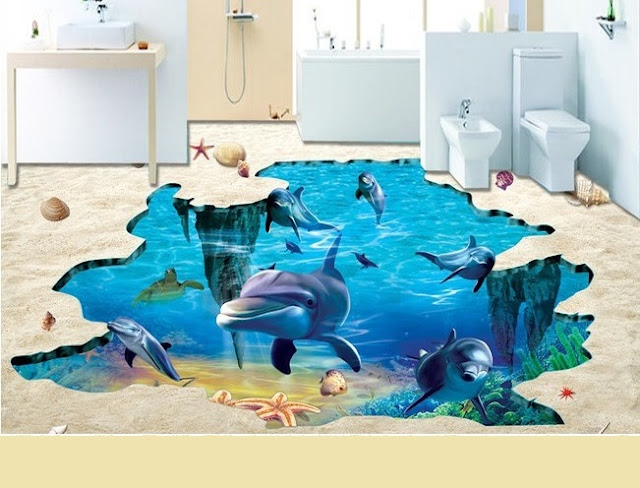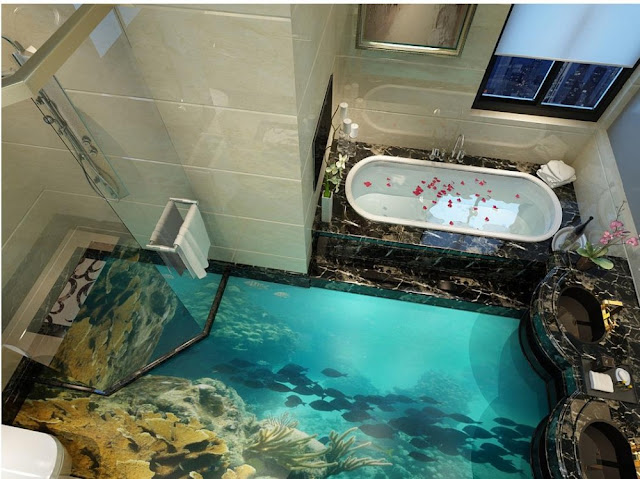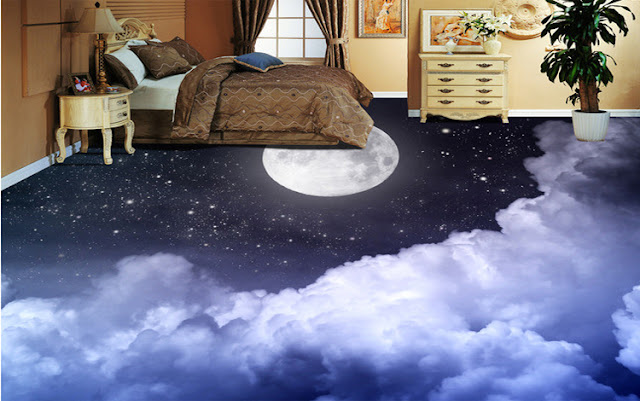 Image's source Alibaba.com, Aliexpress.com, Pinterest.com