If you are here to dig into information about 3d epoxy flooring installation,  prices, materials, and other information on how to install 3d floor designs and 3d epoxy polymer flooring along with epoxy-painted floors, then you should continue reading this content which is full of information on all the subjects you want to want to know about. 
you should see: All Secrets on 3D Flooring and 3D Floor Art Designs – How to get 3D epoxy flooring in your bathroom – Your Full Guide to Interactive Floor Projection systems Technology

Reed also: buyers agency Brisbane Property Selling
Glossy 3D epoxy flooring 2017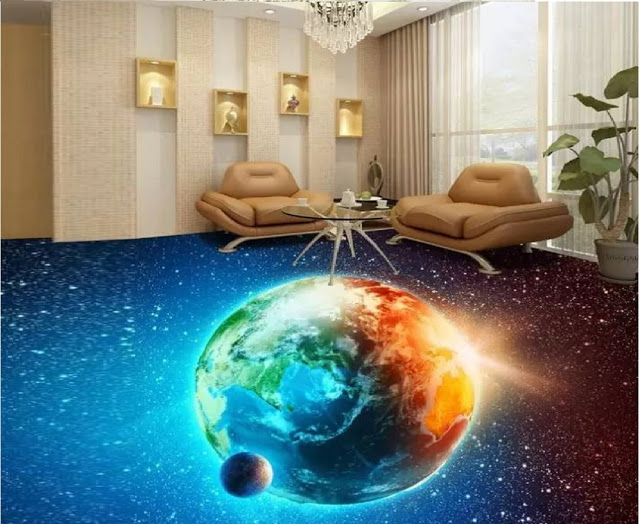 space themed 3D epoxy flooring for living room designs
Before we take this article further in point we should discuss what 3D epoxy floors are and how one can benefit from them. Why this type is a good choice for your bedrooms, bathroom or hallways, or home in general? What difference can they make in the interior and home renovation and what type of 3D epoxy materials you must choose in order for the floor to stay in a good condition and shape for many years? Of course, you are spending money on the 3D flooring installation and you would like it to stay for some years to offer a full return on the money spent on the process.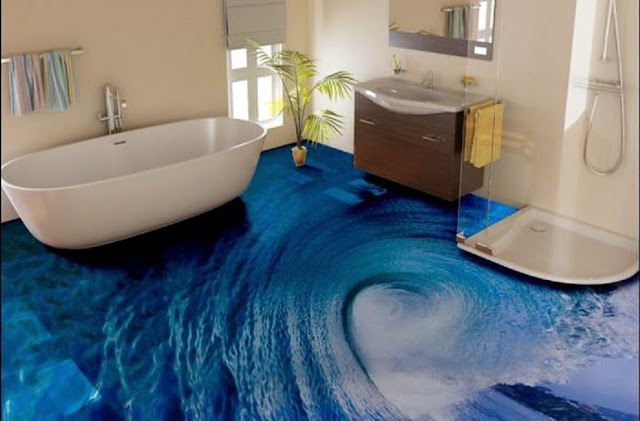 Simple 3D epoxy flooring for bathroom floor designs
As we know it already flooring is an important decision to make for your property, commercial enterprises/premises, and industrial locations. Every type comes with its unique features, properties, and drawbacks. Some options are better than others and some are really kind of quite beneficial in favor of homeowners for having great results. When we talk about the great results of epoxy floors in 3d; we usually mean that the design will stay longer than usual and it will not need regular maintenance as normal floors which may require repair every now and then.   You need to learn and of course explore as how to do  3d epoxy flooring installation in a cost-effective way; to save some money and get maximum return/benefit.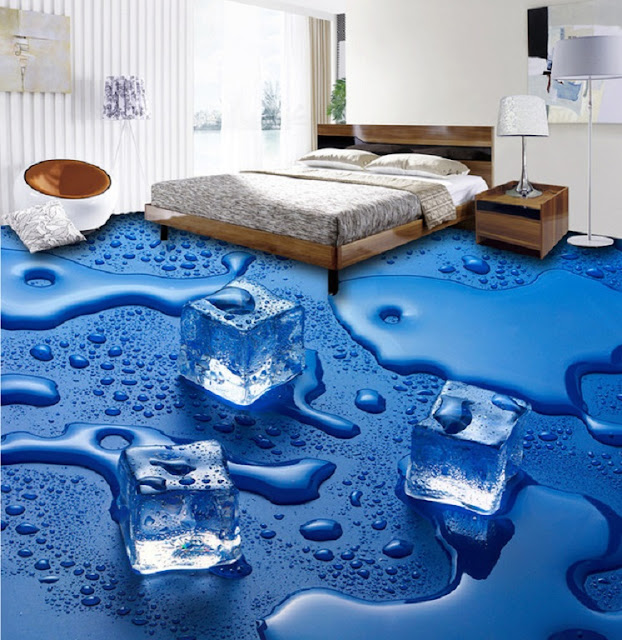 Impressive 3D epoxy flooring designs for dream bedroom
Before we talk about its 3d elements we must talk about the main material known as coating as well which is epoxy. Epoxy is basically a floor coating that is used in multiple layers to a depth of fewer than two millimeters; different coats of the materials help make a smooth surface.  Though there are many 3d epoxy flooring materials that one can find on the market two basic and most famous ones are resins and hardeners.  
The hardeners are mixed in a certain quantity/amount with the resin material in such a way that both materials make good material. As we know that hardeners are a kind of chemical as well, when they react with the resin, a chemical reaction takes place which helps to form a layer of plastic-type material that is really strong in structure. Not only 3d epoxy floors are stronger than normal types but they also resist better to degradation, water, and other elements.  The chemical composition of the material makes for a good bond in the floor so it stays in good shape and condition for a long time period.
Strong and highly corrosion-resistant Epoxy flooring option
Though I have mentioned above that epoxy floors are very strong and very sturdy, they are not used in home environments but also in industrial environments. Now home interior designers have started using strong epoxy resins on the floor construction of restaurants, hotels, motels, and big shopping malls. There are many reasons why they are being used instead of concrete or marble or foyers:
The first reason is that high-grade resin material is available in epoxy floors, of course, all homeowners and commercial property constructors seek durability in the design, so when they use high-grade resin for upgrading concrete floors or simple floors they usually get a hard surface which is strong enough to tolerate with any pressure.  The coating of epoxy helps protect it against corrosion, rust, water, and many other elements. Apart from being durable, epoxy floors in 3d designs also make a good statement in the interior, now the question is how the color effect is achieved in the designs. I would explain this in detailed steps in this article under the section on how to install a 3d epoxy floor and what range of 3d flooring prices is available at your disposal.
For the makeover or floor remodeling if you seek a good solution I would recommend you to go for 3d epoxy installation only because it can really make a difference in how your room interior looks and makes impression on others. With the use of resin, the plastic-like finish gives a wonderful life to the floors– to the room and to its interior of course.
If you want to have 3d epoxy floors in the commercial property you should go for the designs which are cute and eye-catching– by investing some money in the remodeling you definitely want to catch some attention to the property for sure, if you install glossy floors your commercial property will definitely have a twist of luxury feel to offer.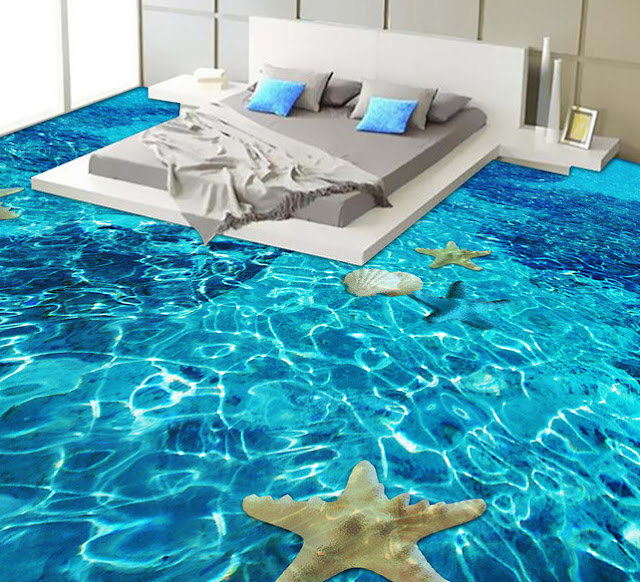 Epoxy 3D epoxy flooring
Epoxy 3D flooring Materials: Choose the best ones
A lot of people do one thing, they have their floors constructed in traditional materials such as concrete. Though concrete is strong when 3d epoxy flooring coating is done over it, It turns out to be the strongest and hardest on the earth. Not only it becomes incredibly stronger but it also gets the finish needed for a wonderful interior. On the floor of concrete, multiple coatings of epoxy are applied for making a 3d floor design and so.  Depending on the one you have chosen, your floor would have more gloss, more shine, and more impression to it. In other words, the resin is one of the basic 3d epoxy flooring materials you will find easily; however, it might be divided into different grades, depending on the hardness level it has.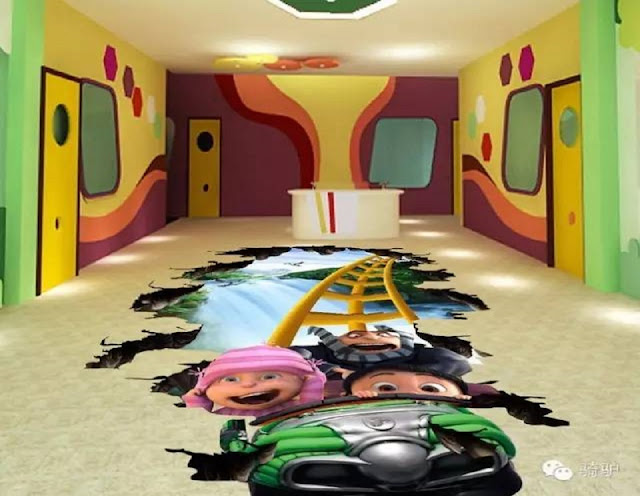 funny epoxy 3D floor designs for kids bedroom
As for the colors I must tell you there are tens and thousands of colors in epoxy flooring materials such as red, oranges, blue and black. Your 3d floor design may need the contractor to make use of more than ten colors at the same time. The color palette is diverse so adding more color flakes to the designer will help your 3d epoxy floor to have a unique type of impression and feel to it.
If you are going to use resin which is obviously the basic and main material in epoxy coating then your floor would turn out to be stronger than concrete naturally.  However, your duty is to find high-grade resin material for the coating and also go for the best hardener especially if you have 3d epoxy flooring installation done on a commercial property. Assuming that it would be the busiest place all around the year your floor must have extraordinary strength and features besides having durability.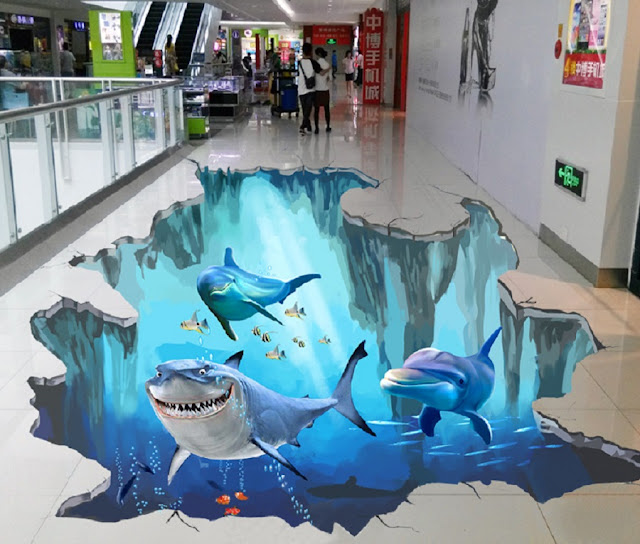 3D epoxy polymer flooring can be another good choice in terms of flooring coating. It is used for homes, commercial sectors, and industrial construction when the strength and hardness of the floors are two important aspects of the interior.
In any industrial sector, the investment in the construction is just done once so the consumer always seeks the best interior and this is done by using high-grade material concrete, resin, and polymer. For outdoor places in particular where the sun rays damage everything-quality on the floor (wooden) and its color, a floor with the polymer can last longer than wood. In short, if you will make use of wood in outdoor places your floor will lose its beauty sooner or later due to termites and long exposure to the sun rays; you may need to have the floor replaced every now and then which would be a big hassle, to protect yourself from facing more expenses in the future due to damage to the exteriors you should rather go for 3d epoxy polymer flooring because it is many times harder than concrete and it can fight off against sun rays. It is skid-proof and water-resistant.
The sun rays don't penetrate into the product resulting in any type of damage, instead, they just change the temperature of the material a bit but never change its condition, shape, and beauty at all.
Some homeowners and industrial consumers are making use of stones, rocks, pebbles, and sand in order to add more features of 3d epoxy polymer flooring designers. Also, the coating of epoxy itself is glossy, despite long time exposure to the sun, it won't ever lose its shine and gloss when used in big outdoor places such as gardens, hallways, pathways, and anywhere which you think may get compromised in terms of beauty and essence under sunlight. Expect 3d epoxy polymer flooring to have a long life because it can stay in good shape and condition even when exposed to the harshest environment for a long time of period.
Benefits of 3d epoxy flooring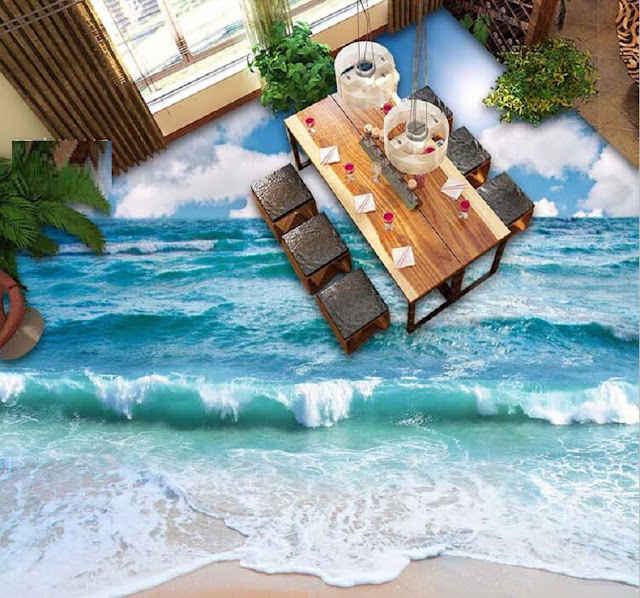 epoxy 3D floors for dining room
There are many benefits of epoxy flooring; if appropriate and high-grade material is used, you can benefit from the floor for a very long time-probably for several years. The first benefit of epoxy floor is that the coat is very resistant to UV lights, rain, and water, it is designed to shine. It does not pick up dust easily and if it seems dirty for some reason, you can clean it very easily because it is easy to clean and maintain. The installation of 3d epoxy flooring is though bit complicated and lengthy in the process but it is really easy and quick if you choose the right flooring contractor for the work. The coating of epoxy provides a perfect finish and makeover.
Moreover, Epoxy 3d floor designs are very sanitary and skin-proof, they don't catch dust and are highly resistant to acids and other materials such as bleaches and daily cleaners. For the very same reason, the floors are considered good for industrial sectors as well as for homes.  
For having a high ability to resist abrasion it can easily fight against salts, solvents, greasy materials, and alkalis. If you are looking to have a floor that is more resistant and powerful than a basic resin-based one you should try having some silica material added to the mixture to make a good compound for the floor. If you are hygienic and concerned about the bacteria and oils that usually make it very unhealthy you need to know that epoxy floors are very clean naturally, they can resistant to oil, chemicals, and bacteria too. Just use an appropriate cleaner with a mop to clean the area and there would not be any bacteria left on the surface- now the floor is completely clean and hygienic for family members/customers.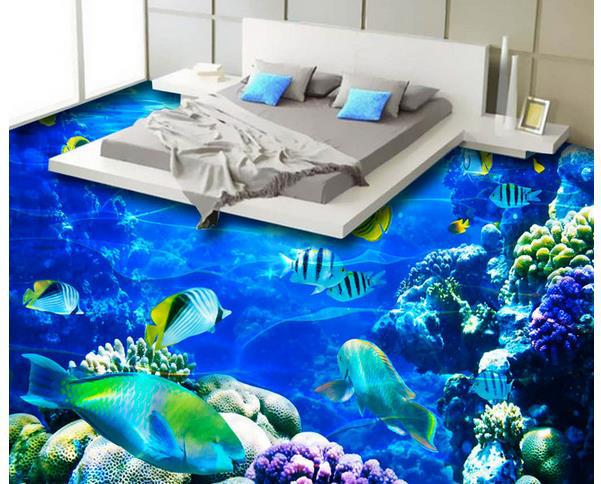 bedroom 3D epoxy flooring design – deep sea themed
3D epoxy polymer flooring is also in trend both in an outdoor and indoor interior because it can be customized in different ways by using stones, rocks, sands and pebbles, and other materials. To make your floor harder and harder you can make use of different types of materials. To have more finish you should go for 3d epoxy polymer flooring because it has a very artistic finish to it once installed on the floor.
Let me tell you that 3d epoxy flooring price depends on many factors such as the hardness of the resin, the capability of making a bind with the chemical hardeners, and the ability to stay in good shape. The durability and lifespan are also two major factors to determine 3d epoxy flooring price.
High-grade 3d epoxy floors would be expensive and costly because the resin is more powerful that hardens over time. If you have a big floor where you want to do 3d epoxy flooring installation then the 3d epoxy flooring price will depend on the number of tiles you will use– you are charged per square foot. Sometimes the price is $20 per square meter, it can easily go between $100 to $200 per square meter, depending on the design you have chosen to install.  A complicated design will require more work and you may have to pay more for 3d epoxy flooring installation.
how to install a 3D epoxy floor?
There are many steps which are involved in 3d epoxy flooring installation, you may need to follow a guide in order to learn how to install 3d epoxy floors. I am going to share some of the basic steps which you need to learn and understand first.
Design 3d epoxy floor mural aka image
The first step is to prepare a floor mural and floor image. This is the main step. First, you need to decide what type of image you would like to have on your 3d epoxy floor design. It can be a seascape, ocean scape, and beach theme, or any theme that has 3d effects such as dolphins playing around, deep dark mountains with ridges, and anything that can create an illusion.
Most people opt for ocean-themed scenes because they can easily be designed on 3d epoxy floor design. They are easy to turn into a 3d floor design of course when an appropriate prospective is created using wall murals in multilayers.
Have an artist to install a 3d flooring mural
Once you have decided what type of image you want to use for a 3d floor mural you should prepare the image by sending it to the printing company. Now prepare the floor and glue the floor murals on it if you need a helping hand.  You need to learn how to install it by creating an accurate perspective. Use one image with two or more images to create an illusion.  The artist will help you make it easier by using your floor mural in the paints in the same way that you have shown him. All the features of the murals will be replicated by the artist.
Base coat layer on the floor
Now the image will be glued by the artist and then it will be sealed by using a base. It may take some time for the base coating to get dry before 3d epoxy floor coating is applied over it.
Final steps epoxy 3D flooring installation
Now one layer of the epoxy floor will be installed in 3d design to prepare the work. The coating will be applied by using resin and hardener with other materials. The coating may take dry faster but it will still need some time.
3D floor designs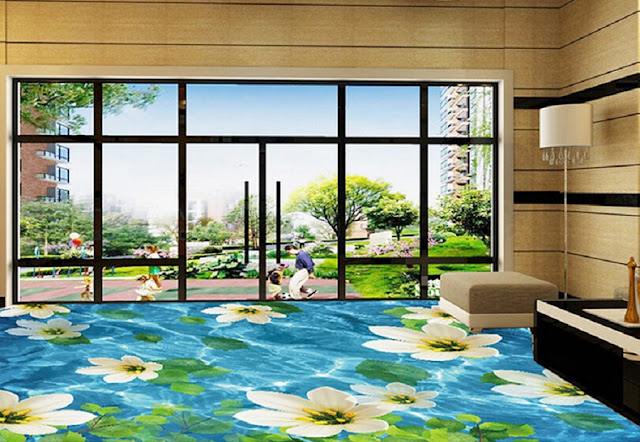 3D bathroom floor designs made of epoxy resin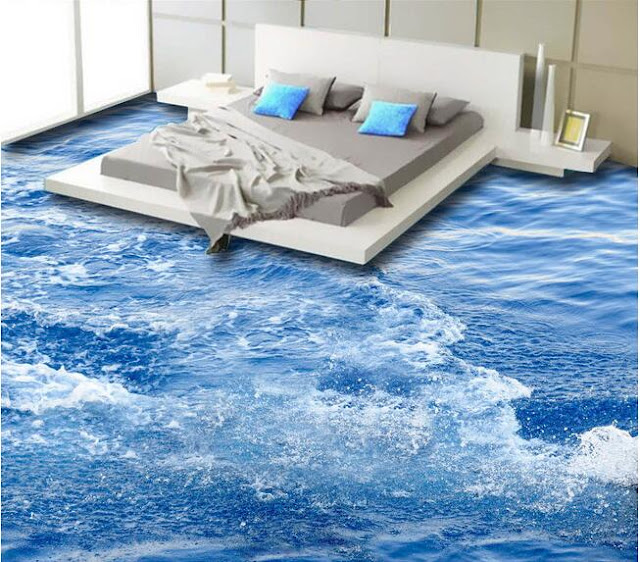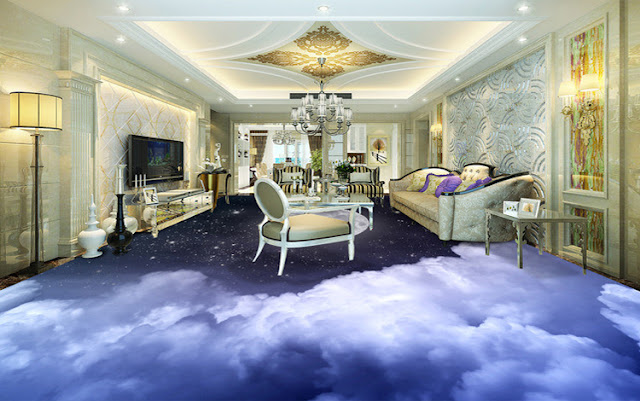 awesome 3D epoxy flooring designs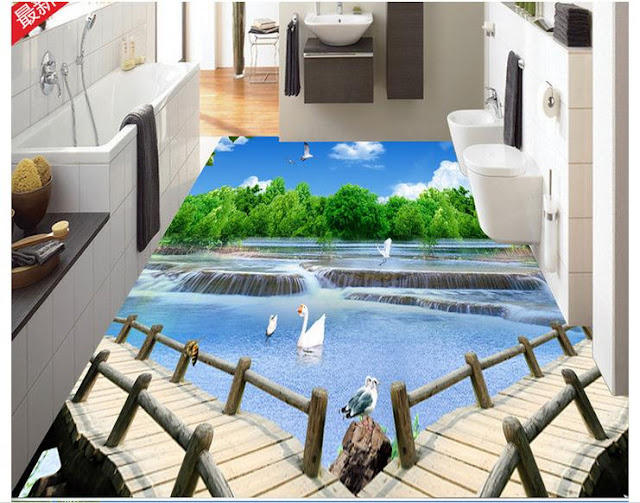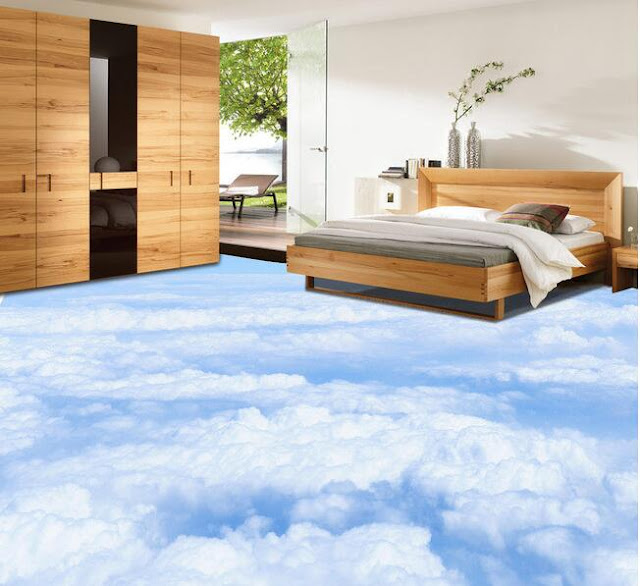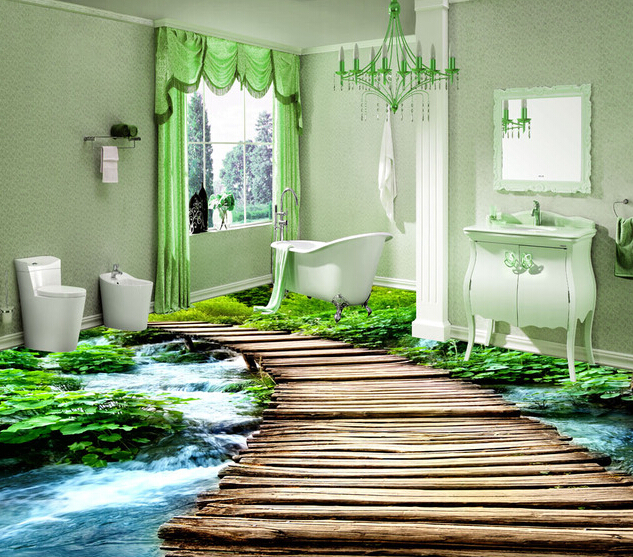 3D epoxy floors for bathroom flooring